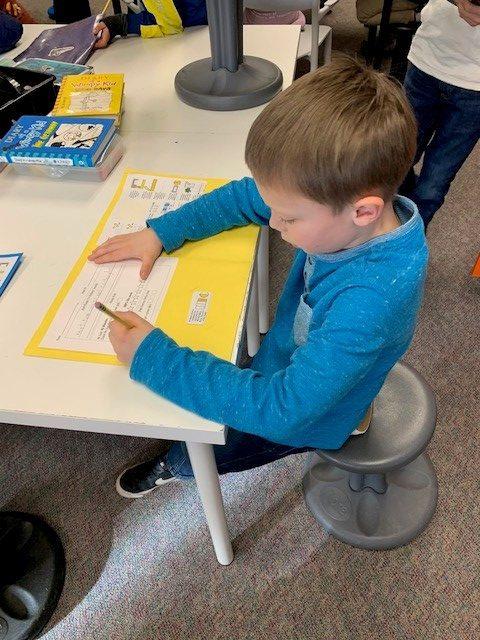 Badge Book Gets Personal for our 2nd graders at Wide Hollow Elementary
Feb 21, 2023
At Wide Hollow STEAM, our 2nd-graders are going down a math path that leads them to mastery of Common Core Standards, while earning badges. Students have specific goals and activities they complete each week and when they are ready, they are able to test to earn their badges.
Each badge represents a 2nd grade math standard, and earning a badge is a big deal! Students feel like they are "leveling up" and makes them "feel like they are playing a video game," explains 2nd-grade teacher, Kaity Hinton. Each day during personalized math time, students have the choice in watching video lessons, practicing Boom Cards, accessing screen-free worksheets or games, or meet with their teacher individually or small group.
Wide Hollow 2nd-grader, Caden Spencer, reported, "I like the video lessons best and they allow me to pause, rewind, or re-watch the video." Emma Fleming, described the weekly activity as "A great way to set goals and get our minutes for iReady and Reflex done." Another 2nd-grader, Mason Prilucik, said he was "Proud of earning badges and felt like it was getting a trophy."
Principal, Rick Ferguson says, "What I see is 100% engagement in our students as they work towards earning badges in the mode they feel helps them learn best." We are proud of our 2nd-grade teachers for developing this format and creating a more personalized learning environment for our students.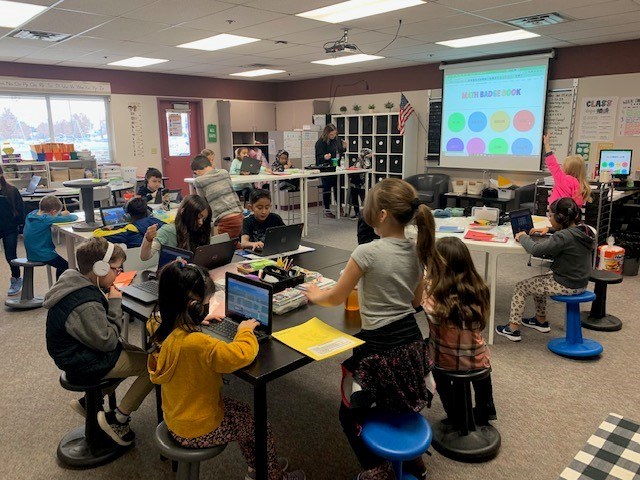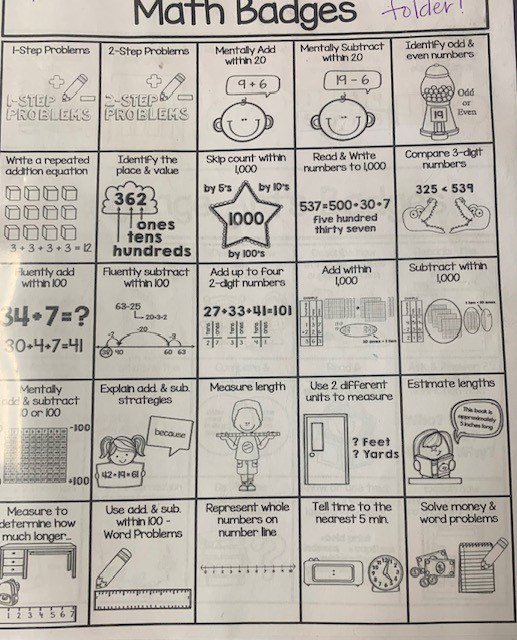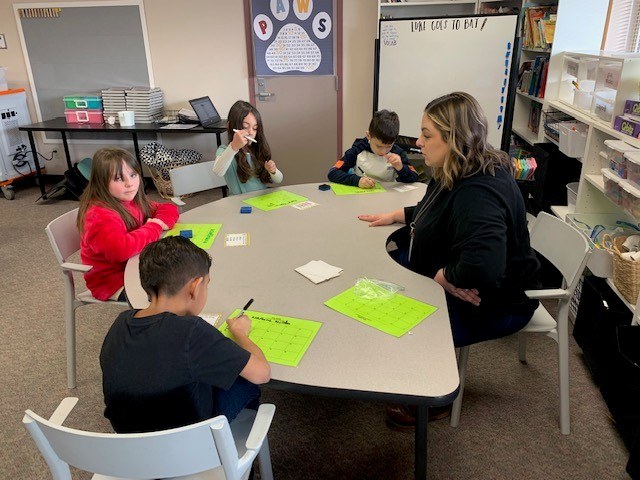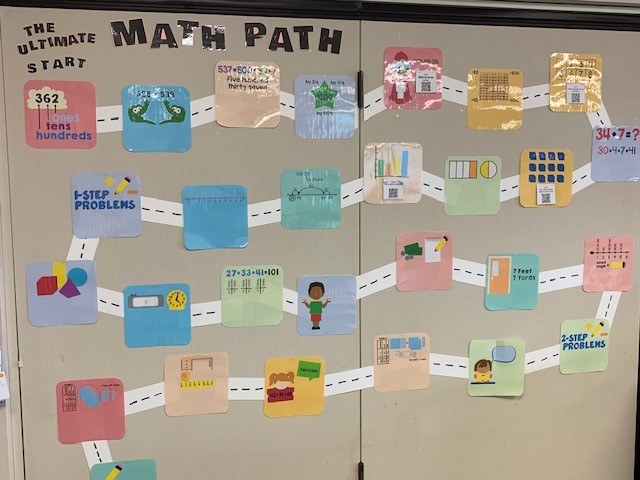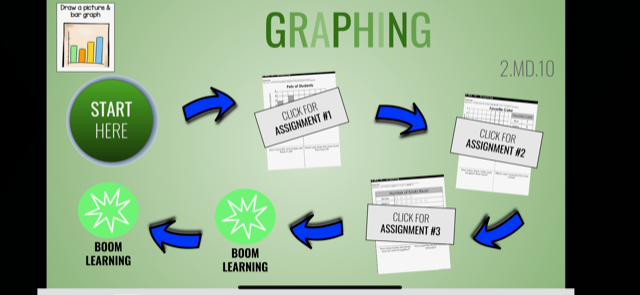 ---