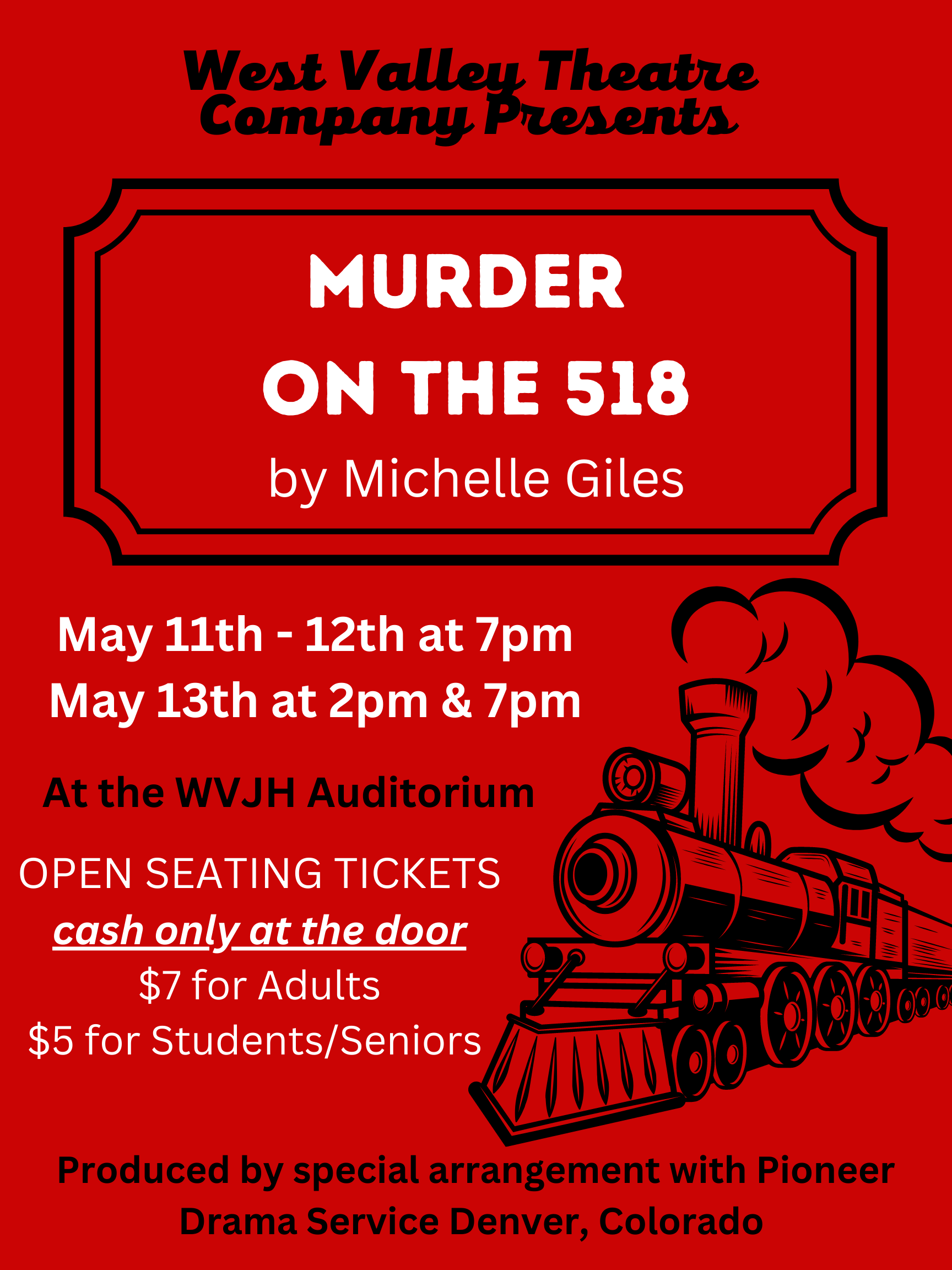 The WV Theatre Co. presents award-winning play Murder on the 518
May 9, 2023
The idea behind this Middle Level Campus came with a request in 2016 by 2 high school students who wanted to write their own play. Spring time was the only open time to perform a play and while HS students were busy with sports, graduation, and band and choir commitments, the availability of middle level students was wide open.
"The numbers that auditioned the first year (close to 200) told us that this was a necessary part of what the program needed to be, for both middle level students and high school students alike." Says Ruth Veselka.
Join us for an evening of amazing performances and production detail May 11-13 at 7:00pm, and May 13 at 2:00pm in the WVJH Auditorium!
Tickets are (cash only at the door) $5 students and seniors and $7 for adults.
High School Directorial Team: Team List Here
Middle Level Campus: Cast and crew list here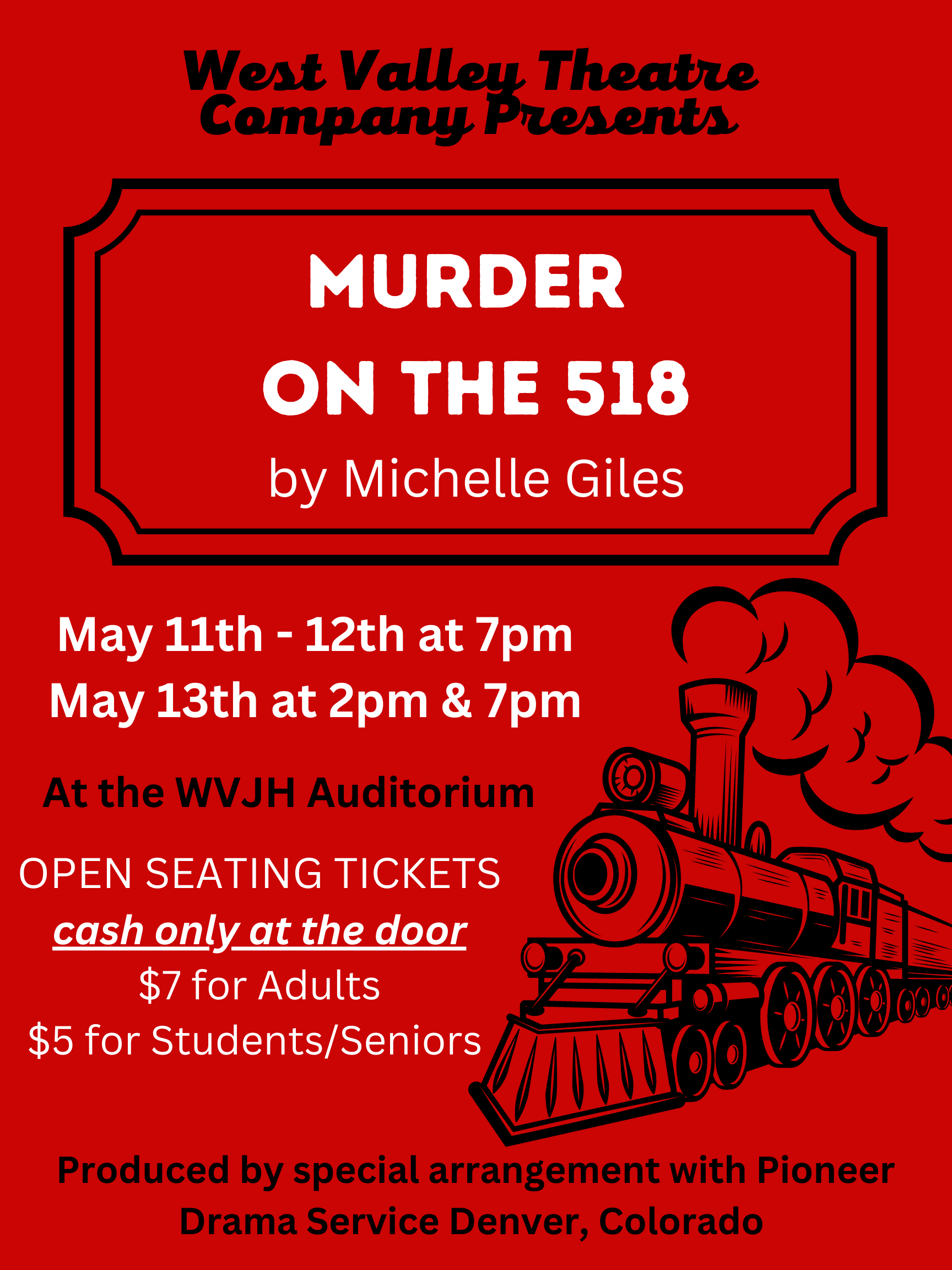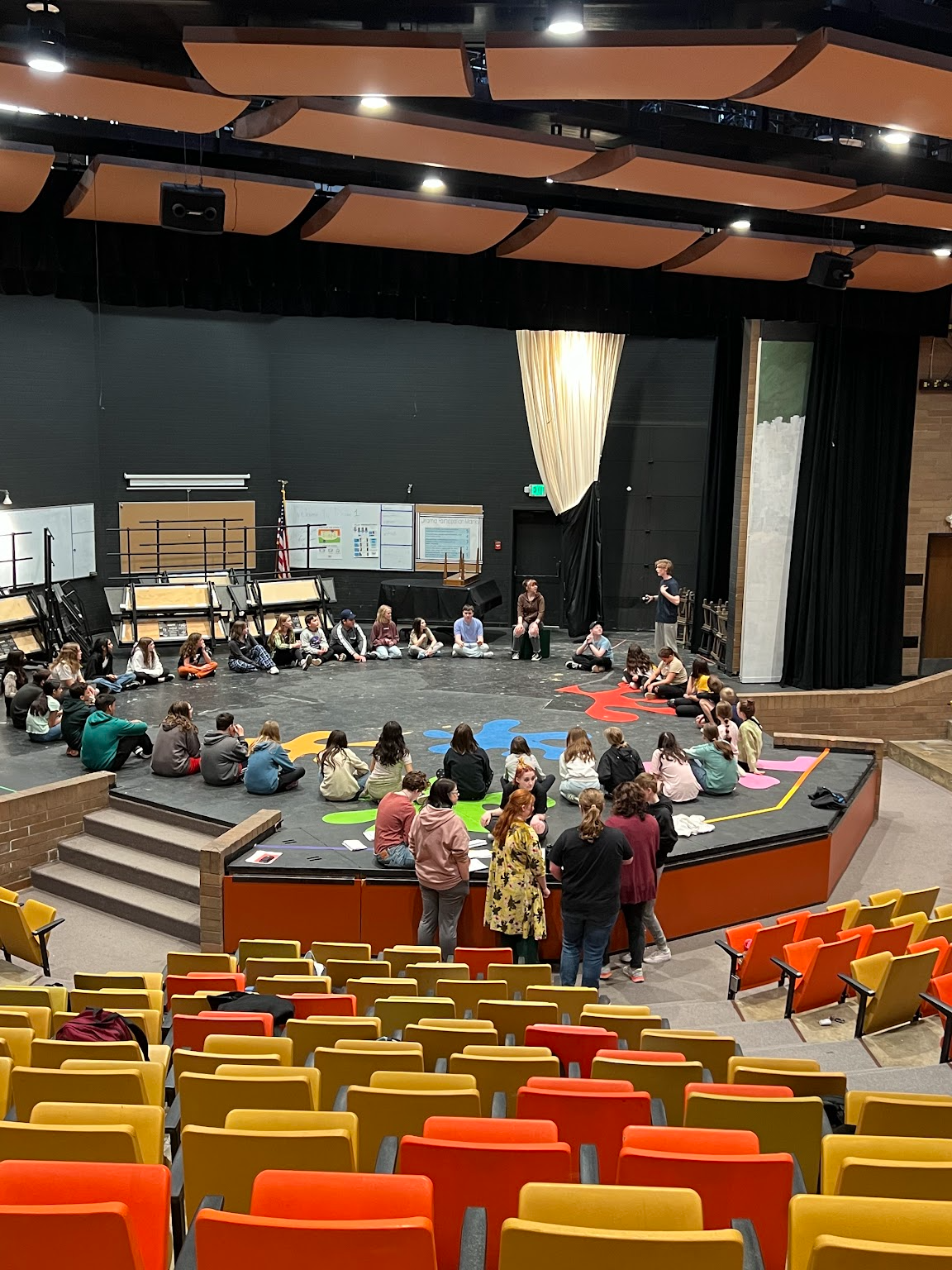 ---